Well, not much really.
I feel as if we've reached the end of this. There's no real point trying to prolong the life of the league if the quality is going to drop dramatically.
:haxleague:
I had to do one last HaxLeague joke you can't blame me.
If anyone wants to take Galaxy over then you can discuss that with me, but from my perspective I'm stepping down from admin here.
In respect to the Season that time forgot (Season 9), officially I'm not going to award the title to anyone, as it's clear (bar maybe HaxPower) that nobody
really
wanted to get all their games completed or had the means to do so. People can claim their moral victories but from my view we'll just see Season 8 as the true 'end' Season.
Shoutouts to everyone who played here over the years. Special thanks to AM-99 for finally making a league that wasn't bubblehax for 3v3, Ren for not doing the fucking tags and FireFlight for making the website for us.
Below is a list of inductees to the Galaxy hall of fame:
fap
Jai
Witsel
Maddude
mlfaijati
Dooms
Joehan
jonnyynnoj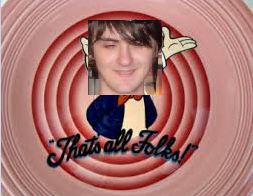 Last edited by mlfaijati on 2014-10-15, 05:08; edited 1 time in total