I don't know about any of you, but I think it's right that I ought to show you what my manifestation upon the physical plane looks like to all of you, as both a representation of trust, and a medium for you to engorge your curiosities.
So here is me, the strange imp-like creature that keeps your good forums pure of spam and gives deliverance from trolls.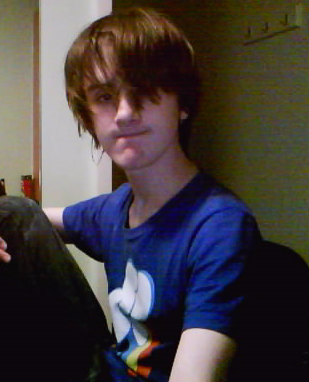 I admit the picture quality is rather poor, but I hope you don't mind; I just want to see what your ugly mugs look like too :P.
Anyone game to uncloak their shame?