Haxball Galaxy Division 1 Preview!
We all know the drill, I write a pre-season preview and then look stupid when my predictions are completely wrong. Look out for predictions from Ren, Arctic and Paddy!
Hungry Hungry Hax: Last Season Finish - 1st
So we start with the league champions, and they will be looking to repeat their unbeaten title-winning season last time around and looking at their squad then this might just be the case. The big omission being HHH legend Breeezy retiring from the team and with the loss of this player they might struggle to play as well as they did in season 3. However, the big news here is the signing of scs (Maddude) from The Defenders and he will be the main man for HHH this season - pulling the strings in midfield as he did so often for Ren's team. As well as this Arctic has drafted in one of the best players in the Netherlands in TehBeast and once again this will boost the squad with yet more experience and talent. The attacking duo of Knuckles and Psykout remain and they along with the newly appointed captain Arctic round off what is an excellent squad for HHH this season. They of course are going to be looking to secure their 2nd title in a row and will the one of the favourites going into the new season (if not THE favourite, which can be argued against of course :3) but maybe they have lost some of their anonymity that they had last season - teams will be more wary of this side and they might suffer because of this. As well as this, a lack of practise and maybe team dedication could also be part of a downfall for HHH in this new era without the spark that led them to the title last season in brezi. It will be interesting to see what happens to this team then, but one thing is for certain - they are going to be there or thereabouts.
Main Man? - Gotta be scs, carried The Defenders at times last season and will do much better with better players around him.
One to watch out for - All of their players are well known, but I expect Psykout to link up well with scs this season.
Where will they Finish?
mlf - 2nd
Ren - 2nd
Arctic - 1st
Paddy - 1st
Haxball Revolution: Last season finish - 2nd
After being second the last 2 seasons, captain mlfaijati will be of course looking to break this trend and bring the title home to its rightful home :P. A refined and condensed squad for hR this season, with Fabregas and Joel making way after not exactly setting the world alight last season. The big name addition to the squad is ARRIBA! captain (cya Aidan) jonnyynnoj which will bulk out the squad and will make them one of the early favourites in the league this season with them now not being forced to play mlf in all games

. The excellent combo that is Joehan and Fap remain, winning the best attacking combination alongside being part of the team that scored the most last season, goals do not seem to be something that will be hard to come by for hR this season. As well as this, the reigning 4th man/substitute of the year Dooms will provide excellent cover and will hope to break into the first team with the opportunities he is given. Activity was somewhat of a problem last season with some players not being as active as once hoped, especially Joehan, but signs were shown last season that the hR first team can certainly be the best in the league and despite the lack of games Joehan played last season he still came out with 14 goals and if he recaptures the same form this season then that might be the difference for hR in terms of their title ambitions.
Main Man? - Fap, holds a team together better than anyone else on the site.
One to watch out for - New to the league, but certainly not new to hax - jonny will provide excellent GK cover and will bring another experienced head to the team.
Where will they Finish?
mlf - 1st
Ren - 1st
Arctic - 2nd
Paddy - 2nd
Game Theory: Least Season Finish - 3rd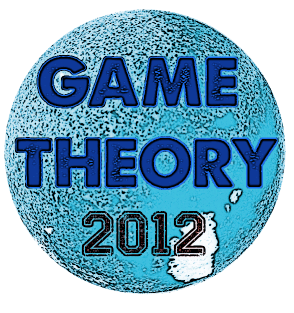 Now an established team in Division 1, Paddy's (hmmm) Game Theory will be looking to build on their excellent 3rd place finish last campaign. Massive changes in the team however with a trio of GT legends in dale,
riceman
lr and bert all leaving for their own reasons. Along with Paddy, Lumi (Rachel) and AP13 from last season, 3 new faces have been signed for GT, namely the experienced German Juventino (not to be confused with his Irish counterpart playing for Hax Power), the American Goal Keeper undrctrl and the somewhat unknown British Striker Lethal rounding off the 6. However I can see 'second season syndrome' being a factor which will influence their success this season with teams being more wary of the team they might have a harder time getting wins against the other teams that will be fighting with them to stay with them in the division. But after an inactive start to preseason Paddy has got his team playing a number of friendlies together and they do look to be solid defensively but I feel that a lack of a standout attacking player might hurt their top half ambitions this season and it would take yet another shock for them to get into the Champion League spots again.
Main Man? - It's hard to say, the players all seem to be at a similar level at GT, I'd say the Armenian captain AP13 though.
One to watch out for - The American undrctrl is one of the best in his homeland, he'll be a dark horse in maybe the slightly unfamiliar 3v3 format for him.
Where will they Finish?
mlf - 6th
Ren - 6th
Arctic - 7th
Paddy - 5th
#FATALITY: Last season finish - 4th
#HashtagsAreCool
After a disappointing end to a somewhat successful season last time around, #FATALITY will be looking to recapture some of their early season form from season 3 and move up from the disappointing 4th place suffered last season after being 2nd for the majority of it. After a very inactive pre-season, there has been a reshuffle in the team with F1 leaving the team as well as Hummingbird (Cam Sam) going off to try his shot at Night Eyes. However class has been replaced by class with the Spaniard >(((º> (Amunike) being drafted in and he will be a great asset to the team, being experienced in 3v3 as well as being capable of playing in all positions which will be useful to say the least for captain opc. Their squad was looking slightly threadbare but then on the last hour of the transfer window, opc signs a player whom he had had the pleasure with playing with at Cathletico - the Swiss-man Rami. Rami might be slightly unknown to us on Galaxy but he does play in the first Division in the german YeS league and I'm sure he can carry over his talents to the 3v3 game with no trouble at all. On the contrary though, it might take a while for them to get familiarised with themselves with a lack of practise even last season in the peak of league hax as well as in the month off-season which might stop opc and his side in their tracks this time around. Champions League would be a target again for Fatality and maybe if they get their team playing together well then they could be up there come the end of the season. And with players such as rolex, sausage and Fred in their squad they certainly have the tools for the job. The first 2 being good Goal Keepers on their day and the latter being an excellent midfielder whom I have the pleasure to play with in #SEKRIT.
Main Man? - opc, the captain and always the star for Fatality.
One to watch out for - Rami, deadline day signing but is not a panic buy in any way, he'll be great.
Where will they Finish?
mlf - 4th
Ren - 5th
Arctic - 4th
Paddy - 6th
Hax Power: Last season finish - 5th
It was looking very promising for HP at one point in pre-season, with the signing of fr1sky from The Invincibles to add some attacking nouse to the great defensive unit that is Jds's Hax Power. But after losing Gazza and fr1sky in quick succession and without really replacing these big-name players I cannot see where the goals are going to come from unfortunately this season for them. However on the upside the defensive combination of Jds and iks is bolstered by the signing of the Irish juventino from Infinite Hax and with some promising young talent in the form of Jiminy Cricket and Italia their squad is not bad in any stretch of the imagination but I think they will do very well to stay up this season with the competition that the team faces in a very strong Division 1 this season. But, I know that Jds isn't the kind of person to give up easily and he will get the best out of this team and it will be a great achievement for him if they do stay up this season and maybe getting some stronger attacking players in later on will make the team as good as it was last season and seasons gone by. On the other hand though they do look to be very active and by the time the season comes around they will be well familiarised with each other after playing a lot of friendlies from what I have seen. But as discussed earlier even with the most optimistic view I don't see them challenging many of the top teams this season - but it is up to them to prove me wrong!
Main Man? - Jds, he will have to have some big performances this season to drag HP up.
One to watch out for - Jiminy Cricket is an up and coming player, I can see big things from this one.
Where will they Finish?
mlf - 8th
Ren - 8th
Arctic - 8th
Paddy - 8th
Infinite Hax: Last Season Finish - 6th
It seems ironic how 3 of the old hR players (all of them apart from myself and Gazza indeed)) have now finally ended up at the once great rivals of the team - Infinite Hax. Not to mention that 2 ex-IH players currently are at hR as well in Dooms and Fap :P. Back onto topic however, IH will be looking to get some stability into the team which eluded them for the best part of season 3. With Casper07 returning to his captaincy role he was chosen a different approach from last time, signing active UK players instead of the foreign superstars which made up his team at the start of season 3. Familiar faces Fabien and Paki Rambo compliment the 2 new players to the league in Te][o and Knots! and if the team do start playing together then can elude the drop zone which might be their destiny this season with maybe a lack of strength in depth in the squad. However I do know what CASBIEN and Paki Rambo are capable of and they might not be missing Lee as much as they might have been earlier in the pre-season but their new players will have to perform for them to be avoiding the drop this season with a much improved Division 1 they will have to face, but as I know as well as Casper and Fabien - they have been underestimated before so for their sake I hope they can be bringing back some of the old season 2 magic #oldhR.
Main Man? - Casper, the captain and is always solid defensively.
One to watch out for - Toss up between the 2 new-to-galaxy players, I'm going with Te][o as I have heard good things about this player.
Where will they Finish?
mlf - 7th
Ren - 7th
Arctic - 6th
Paddy - 7th
The Defenders: Least Season Finish - 7th
Send me a resize any time Ren
Lots of change for Ren's Defenders this season, with scs, Greddy, Radu and MGK all leaving the team at the end of season 3, Ren had a massive rebuild job on his hands. And rebuild he has done, signing some excellent replacements which he will hope will bring his team to the top half of the table and Champions League qualification. Players such as Naho and Breeezy will be vital to their success this season and this pair looks like it can really trouble even the tightest of defences. The squad has a lot of depth to it with Joel, OrelSan and Sтeғαɴ completing the 6 man squad. A lack of GK cover might be a worry however, as well as the fact that the 1 goalkeeper is Ren himself, by far the worst GK in Division 1 (only slightly joking) might mean that they will struggle to play without (or even with) Ren. It will all depend on team chemistry as it often does in my opinion though, and in the friendlies they have played the combination of Naho and Breeezy will be devastating to all defences who come in their way this season and Ren will be very pleased with the squad he has put together. And after the performance last season and the loss of Maddude they will be glad that relegation should not trouble them in the slightest this season.
Main Man? - Breeezy, a creative and deadly outfield player that can turn a game on its head.
One to watch out for - Naho, a player in the Swedish u21's yet somewhat unknown on Galaxy - he'll do very well.
Where will they Finish?
mlf - 3rd
Ren - 3rd
Arctic - 5th
Paddy - 3rd
Night Eyes: Last Season Finish - 8th
The team that excellently held up the writing of this preview, Night Eyes were somewhat of a mystery in pre-season with doubts over corn's willingness to captain as well as the activity and commitment of what remained of the team but with about a week left until the transfer deadline, Suarez and then Gazza were appointed captaincy of this troubled team. With the promise of bringing in UK players, Gazza has delivered somewhat with the only foreign player in the team being the best GK in the Netherlands Zerothree. And despite how I can't actually name another dutch keeper this player will be what will make the team rise or fall this season and being the only GK the team might be relying on him in more ways that one. The biggest name in the team though is of course Rising Star, being one of the most experienced players in Galaxy - having played for DEJA since the start in FM and this experience shows and from my experience with him he is one of the hardest strikers to play against not only in the UK but maybe even across western Europe with his 1v1 skills and finishing are unquestionable. As well as the most improved player of the season in captain Gazza, the team does have some good players such as Samuel and after sneakily snapping up Cam Sampbell from Fatality they look to be almost safe of the relegation zone which many were predicting earlier in pre season. The squad is rounded off by the unknown player Lynx and as I have not really seen him play I will not comment on this players abilities. The late formation of the team might be a downfall for Gazza's men though as they will have of course had less preparation and it might take a few gameweeks for them to start playing together well.
Main Man? - Currently the top goal scorer AND assister on FM, Rising Star's goals will be pivotal for Night Eyes.
One to watch out for - Despite him hoping around teams for fun, Samuel is a good haxballer and if he decides to stay at NE then he could be the difference this season.
Where will they Finish?
mlf - 5th
Ren - 4th
Arctic - 3rd
Paddy - 4th
_____
Thanks as ever for reading, Division 2 Preview will hopefully be up soon, Ren will be writing that so you might actually get something decent to read for once. GL to all teams and let's make this season a success!


Last edited by mlfaijati on 2013-01-29, 01:05; edited 1 time in total