RUN FOR YOUR LIVES!
Because it's time for the...
Written by an ensemble of Galaxy's finest pundits (as mlfaijati couldn't be bothered to get up off his arse to do it himself), we analyse both the fortes and the foibles of our Division Two teams, of which six are are completely fresh coming into the new season. Some of us are also so daring to give are predicitons as to who the league will finish; we hope you enjoy reading!
Eagles United: Last Season Finish - 9th (Div1)
Eagles United captained by AM-99 one of the original and longest serving captain so far in the history of Galaxy up to date. The streamed spectacle of the last day of the season in which Ren's only amazing save and Suarez09's super miss led Eagles United finishing 9th and were relegated. However dedicated captain AM-99 found the time to find and retain players who are worthy of division 1 such us Solid GK and former captain of Fatality Somalian 2, Former Galaxy division 1 winner Becky, and the duo from the surprising Game Theory of last season lr16 and bert. AM-99 also retained the service and loyalty of the most longest serving player in galaxy Luis Nani who was top scorer in season 1 and having the likes of stevo to cover for these star players only makes you wonder Eagles United will be up there for promotion.
-Arctic
Main Man? - Somalian 2 - The man with the golden forehead will be looking to fasten down Eagles' sturdy defence with some miserly performances in goal
One to watch out for - Becky - Veteran of the old QS team, the French lass should be able to provide a fair bit of trickery in midfield.
Where will they Finish?
Ren - 1st
Giroud - 3rd
GReddy - 1st
Arctic - 3rd
Five Minutes Left: Last Season Finish - 10th (Div1)
Rebranded from
The Invincibles
after spectacularly failing to live up to their name, Song1 is looking for a fresh start in Division two; bringing in good experienced players in Romanian U-21 international ziKo and Locke to add to their retention of prized asset fr1sky. However, questions still remain as to some of the team's dedication; they'll be looking to avoid a repeat of their 2v3 drubbing against Haxball Revolution. And while Song1 is a decent all-round player himself, he'll probably not want to have to rely on Kaidou (Wahiz Nourestani to most of you) and his at times erratic goalkeeping. Furthermore, they won't be able to call upon the services of Admiraal for at least the first four games after a comical mix-up with Song1's sign-in sheet. That being said, this team have a reasonable shot of returning to the top flight if ziKo and fr1sky turn up to all their games.
-Ren
Main Man? - fr1sky - Who could forget this man's stellar performances in Season Two? Although hasn't quite reached that level since beginning his stint with 'That shit brown team', he's still easily one of the best forwards in the division.
One to watch out for - ziKo - Though a DM in the 4v4 game, plays a very attractive attacking game and should be an assured provider of fr1sky for goals.
Where will they Finish?
Ren - 6th
Giroud - 8th
GReddy - 8th
Arctic - 5th
Criminalz: Last Season Finish - N/A
This positively Teutonic team will be looking to take Division Two by storm after figuratively sailing across the North Sea to play league Haxball in the UK for the first time. Having already made their name in the Lithuanian leagues, captain Rene (no, not
that
Rene) brings a tight-knit unit into the division, requiring just the four players: Rene leading the front line along with kerb, Ocram sitting in defence, and kiddd as cover. From what I've seen of this team they have very good understanding when it comes to their passing game, and are also capable of producing a few moments of magic.
-Ren
Main Man? - Rene - Arguably the star of the show in their team, boasts good control and finishing as well as pin-point distribution.
One to watch out for - Ocram - the conduit in their possession game, perhaps the unsung hero of the team who always puts in a shift.
Where will they Finish?
Ren - 3rd
Giroud - 1st
GReddy - 2nd
Arctic - 4th
Hax 365: Last Season Finish - N/A
365 are a team with bags of experience playing together, but not a lot playing against teams outside of the rather secretive 365 league. Their private league's glory days are behind them however, and it is because of this that they have decided to embark on a new journey in our league. Captained by talented goalkeeper BB, they have an array of experienced players. Laz is a name that many of you will not have heard before, but he is undoubtedly a 365 legend, so much so that his position on the 365 website is listed as 'superstar'. Striker Spare Goal will be more a familiar name for some of you after his time playing in FM. A talented striker, but often guilty of shirking his defensive responsibilities. Besty is another striker who is almost the polar opposite of SG, very quick to help out in defence but sometimes at the detriment of his team's attacking threat. Imagine opc if he could finish. Completing the team is the least experienced doogie. I had the pleasure of playing under him at the Haxcronyms in 365's ill fated Season 3 2.0 and he is not just a talented haxballer, but also a very nice chap. Overall then 365 are an experienced team without any obvious weaknesses. If I had to pick a weakness though, it would be that they maybe lack that creative spark that many of the top teams have.
-opc
Main Man? - sparegoal - Probably the player most familiar to our users here on Galaxy, and renowned for his precise finishing could prove to be the difference for 365 that they need for promotion.
One to watch out for - Besty - Another talented forward, but perhaps not as familiar to those outside the 365 community. If he plays to his best (no pun intended) he should make a big impact in this league.
Where will they Finish?
Ren - 5th
Giroud - 4th
GReddy - 6th
Arctic - 2nd
Nordic Lions: Last Season Finish - N/A
Managed by s.signorelli, a person (?) we love to hate, Nordic Lions lineup is full to the brim with solid players such as aguero10 , Lloyd Banks-players reknowned for their attacking prowess.Signorelli has also managed to bag solid gks too, in the form of Perkins and Aidizzle. They are the best team on paper in division 2 undoubtedly but how will they perform and jel together as a team? These questions arise and also as to whether the team will be able to field 3 players as inactivity issues seem to be likely. Faces are skeptical, and Nordic Lions will have to prove that they are the real deal or slowly crumble under the managing of a controversial figure that is s.signorelli.
-GReddy
Main Man? - aguero10 - The captain of Nerdlucks in the YeS Bundesliga hardly needs any introduction; if he plays even half as well as he usually does the Nordics should be on to a winner
One to watch out for - Lloyd Banks - Admitted himself he prefers the 3v3 game, and after sporadic appearances for Arriba has an opportunity to show what a class player he can be
Where will they Finish?
Ren - 2nd
Giroud - 5th
GReddy - 4th
Arctic - 1st
Mystery Lions: Last Season Finish N/A
A team headed by Giroud very much foreign populated >belgies, a team on paper looking very strong. #giroud5evaBENCHED. The heart of the team consisting of Tiboo and Fella seen around in pubs looking to be a dominant force, as well as having great chemistry with each other. Tiboo being a great GK and Fella being a deadly striker, they are bound to be strong in offense and defense. The more behind the scenes players consisting of Skjold, Barlex and Wesc are not to be underestimated either. Skjold being a upcoming player may be the weak link of the team and may not be played as often to counterpart Tiboo however a good replacement nonetheless. Barlex and Wesc also just like Tiboo and Fella have great chemistry with each other applies great squad depth, however all the pre-gossip of them doing good in div2 and being promoted may get to their heads and cause them to start off bumpy. Only time will tell.
-Casper
Main Man? - Tiboo - The slayer of the United Kingdom in the Nations Cup last year, and also a very strong 3v3 payer who can play well in any position.
One to watch out for - Skjöld - Made his name in HaxRFL as both top scorer and top assistmaker, it will be interesting to see how he settles into his position as Mystery Lions' goalkeeper
Where will they Finish?
Ren - 4th
Giroud - 2nd
GReddy - 3rd
Arctic - 7th
Olympikarlos: Last Season Finish - N/A
The true hearty team of Haxball Galaxy, consisting of a preety much UK based team, with only one foreigner. Karl has done tremendous with his philosophy for the team by submerging the experience of GK Corn with young and upcoming players such as Wildeh and Jaiii. With the late edition of Tim Mulder they've assuaged any fears of lacking a natural goalkeeper, Corn who has admitted to not being able to turn up to all games so if he doesn't show they might have a predicament on their hands. All in all, I have high hopes for this team and hope they do good, they may lack experience as a team but this could be deja vu of hR season2 where hR (captained by me) were predicted 7th in the preview and turned the league on its back with a second position finish. Could Olympikarlos reach such heights with sheer determination to win rather than the strength in their squad?
-Casper
Main Man? - Tim Mulder - Easily the man with the most experience in the team, and will have to play like he used to for TI Sparta if Olympikarlos are to make it in this division.
One to watch out for - Jai - Though completely new to the league game, seems to only be getting better in better from his performaces in public rooms.
Where will they Finish?
Ren - 8th
Giroud - 7th
GReddy - 5th
Arctic - 6th
The Legacy: Last Season Finish - N/A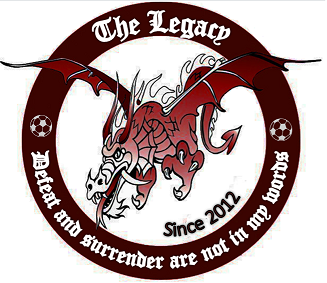 Captained by MGK, The Legacy has a decent squad comprising mostly of UK players the rest of the squad foreign players.With MGK being experienced in the 3v3 format, the team would seem to have a good chance establishing themselves into the league. MGK has managed to get a solid attacker in the form of kb24, who hails from Greece and Vanity, a french GK. The team also has noob a solid gk when hes on tip top form. All in all, a decent squad which is capable of achieveing a high postiion in division 2 if the team is firing on all cylinders.
-GRed
Main Man? - MGK - If he recaptures his form that he had towards the end of Season Two should be a menace to defences
One to watch out for - kb24 - Has been seen in UK pubs from time to time for a while now, it will be interesting to see how the Greek maestro fares in the league
Where will they Finish?
Ren - 7th
Giroud - 6th
GReddy - 7th
Arctic - 8th
All in all, the league's first season in its two-tiered format should provide some scintillating drama as we prepare for the circus that is Division Two, with over thirty new players competing from both high and low, this should be a spectacle fit to amuse both prince and pauper.
So thanks to you, the community for reading, to our writers for bailing me out after losing my first effort (I really should save drafts :P), and of course to Arctic for getting me off my arse by threatening to delete my account should I not post this by midnight!
~Ren


Last edited by Rénbeaudach on 2013-01-08, 04:09; edited 3 times in total